Orthodontics San Francisco, CA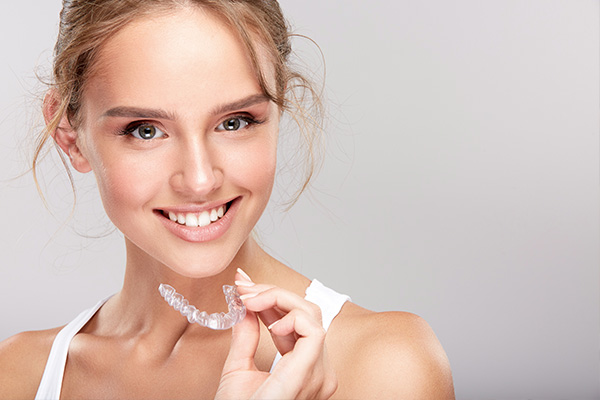 Straighten your teeth with orthodontics.
We're proud to provide orthodontics for children, teenagers, and adults. During your treatment here, know that our caring, professional team is dedicated to providing the highest level of care using the most modern techniques and technology, and we sincerely look forward to seeing all your newly created smiles!
Choosing the right orthodontic service.
Of course, choosing what exact treatment is right for you can be difficult, but through a consultation with Dr. Nonna Volfson, we can help you decide by evaluating your individual needs for appearance/style, strength, comfort, and/or treatment time. So please feel free to look at the orthodontic treatment options offered at Trusted Dental below, and contact our office for more information or to schedule an appointment.

Invisalgin®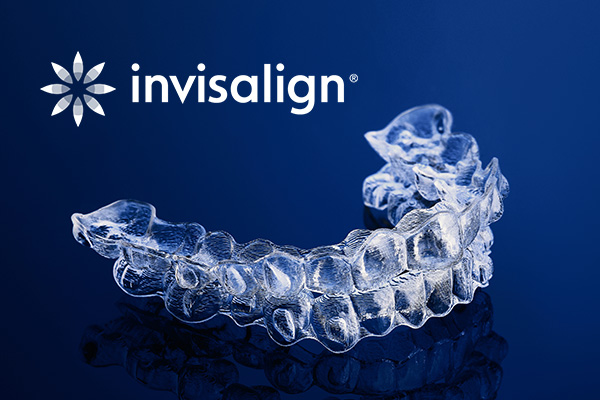 Teeth straightening with clear, nearly invisible braces.
Invisalign straightens your teeth using a custom-made series of aligners created for you and only you. These aligner trays are made of smooth, comfortable and virtually invisible plastic that you wear over your teeth. They gradually and gently shift your teeth into place. There are no metal brackets to attach and no wires to tighten. You just pop in a new set of aligners approximately every two weeks, until your treatment is complete. You'll achieve a great smile with little interference to your daily life.
The treatment process
You may be somewhat familiar with how the Invisalign treatment works, but we'd like to take you through each step of the treatment process, from consultation to a confident smile. Whether you're considering treatment for yourself or someone else, knowing more about the entire process can help you be more confident in your decision to choose Invisalign and enjoy a better smile every day.

Schedule an Invisalign® consultation with Trusted Dental.
During your free Invisalign consultation, you and Dr. Nonna Volfson will discuss your case in detail to determine if you're a good candidate for Invisalign. Invisalign now addresses many cases, from simple to more complex. During your consultation at Trusted Dental, Dr. Volfson will determine if Invisalign is right for you.
A customized treatment plan is created for you.
We will take digital X-rays, pictures and impressions of your teeth, which Invisalign will use to create a digital 3-D image of them. From these images, Dr. Volfson will map out a precise treatment plan, including the exact movements of your teeth, and tell you the approximate length of treatment. Using the same technology your doctor will be able to show you a virtual representation of how your teeth will move with each stage of treatment. While every case is unique to each patient, treatment typically takes approximately a year for adults. For teens, the length of treatments is comparable to that of traditional (metal) braces.
Receive your custom aligners based on your treatment plan.
Based on your individual treatment plan, a series of custom-made, clear aligners is then created specifically for you. These aligners are made of a smooth, comfortable, BPA-free plastic that won't irritate your cheeks and gums like traditional metal braces often do. Simply wear them throughout the day, and remove them when you eat or to brush and floss your teeth. As you wear each set of aligners, your teeth gently and gradually begin to shift into place. And because they're virtually invisible, most people won't even notice you're wearing them.
Wear a new aligner every two weeks.
Approximately every two weeks, you will begin wearing a new set of aligners, advancing you to the next stage of your treatment. To monitor your progress, you will also have occasional checkups at Trusted Dental, usually only every six weeks or so. For best results and a timely outcome, you should wear your aligners for 20 to 22 hours per day, throughout your entire treatment. At every stage, you will be able to see how much closer you are to having the smile that reflects the real you.
Reveal your new smile and keep it looking great.
Congratulations! This is the time when you celebrate. You have reached the end of treatment and you will be smiling more than ever.
Once your orthodontic treatment is complete, protect the beautiful new smile you have invested in. Ask Dr. Volfson if you will need retainers to keep your teeth in their new position and lock in your beautiful smile.
Treatable orthodontics cases
From mild cases of crooked teeth and protruding teeth to much more difficult dental problems involving serious malocclusion, overbite, or underbite, Invisalign effectively corrects a wide variety of dental problems. Whether your teeth are widely gapped, overly crowded or somewhere in between, Invisalign has affordable teeth straightening options for you.
Fore more information visit the Invisalign website or call Trusted Dental at (415) 349-5109.
ClearCorrect®
Straighten teeth invisibly, without metal braces.
ClearCorrectClearCorrect invisible braces are the clear and simple way to straighten your teeth so you can show off your smile with confidence and improved self-esteem. With ClearCorrect there aren't any wires or brackets, just clear convenient comfort.
How ClearCorrect works
Get evaluated: If you're a good candidate for ClearCorrect clear aligners Dr. Nonna Volfson will take intraoral photos and digital x-rays, use a scanner or impressions to capture the shape of your teeth.
After Dr. Volfson has taken the necessary photos and x-rays, she will submit your prescription directly to ClearCorrect®.

Wear your aligners:
Trusted Dental will make a series of aligners customized to apply pressure to the teeth that you want to move.
Dr. Volfson will check your progress periodically and give you new sets of aligners. You'll wear the aligners for at least 22 hours per day, progressing through each step until your treatment has been completed.
ClearCorrect® benefits
Invisible: Clear aligners show off your smile, so most people won't notice you're wearing them.
Removable: Remove your aligners and eat whatever you like. There aren't any wires to trap food.
Made in America: ClearCorrect® aligners have been made in the heart of Texas since 2006.
Real results
Since 2006, thousands of people have successfully straightened their teeth with ClearCorrect. Here are a few of them.
Fore more information visit the ClearCorrect website or call Trusted Dental at (415) 349-5109.

Vivera® Retainers
It took time, effort, and investment to create your confident and beautiful smile. To make sure it lasts, consider Vivera® retainers from the makers of Invisalign®. Whether you've used Invisalign® or traditional wire braces, you can benefit from Vivera® retainers.
Importance of retainers
Studies show that without retainers straight teeth can gradually shift back towards their initial position. This is a common occurrence with all orthodontic treatment but is one that can easily be overcome. Wearing Vivera® retainers after traditional braces or Invisalign® treatment means you are keeping your teeth in their new position and protecting your smile and investment.
Why choose Vivera® Retainers?
Vivera® retainers are custom made for you with the same state-of-the-art technology used to make Invisalign® aligners. Because the retainers are custom made from an impression or scan of your teeth, you will benefit from a precise fit and therefore more comfortable fit. Vivera®'s proprietary material is 30% stronger*, which helps maintain your teeth in the desired position. It also reduces the risk of the retainer cracking or breaking, which means a more durable retainer that you can count on.
How to get your Vivera® Retainers
If you are about to finish Invisalign® treatment, tell Dr. Nonna Volfson that you want to discuss Vivera® retainers.